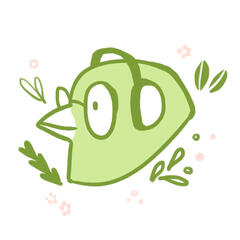 AVYARY

| music commissions CLOSED

hi! i'm avy. i'm a freelance composer who also makes art!
want me to make some tunes for you? music commissions currently closed!
interested in my art commissions? click the "art" tab to check it out.
want to return to my main hub site? click the "back" tab.
DEMO REEL
| timestamp | track name |
| --- | --- |
| 00:02 | [unreleased] theory of life |
| 00:36 | trickfoolery level one main theme |
| 01:09 | HENchman main theme |
| 01:25 | GUACUCO OST (a seashell elegy) |
| 01:54 | neon ramen |
| 02:34 | [unreleased] sunrise over snowfall |
---
project credits
| project title | category | roles | year | completion status |
| --- | --- | --- | --- | --- |
| TRICKFOOLERY! | game development | creative director, game designer, 2D artist, composer, sound designer, audio implementer | 2023 | in-progress |
| HENchman | game development | composer, sound designer, audio implementer | 2023 | in-progress |
| GUACUCO | game development | composer | 2021 | complete |
---
performance excerpts
accomplished pianist, clarinetist, and vocalist

extensive piano improvisation capabilities—fast at iterating ideas and composing to film and animation

vocal tone described as "incandescently charming", "comforting"; wide alto range (D3-A6)

talented lyricist and singer-songwriter
PRICING
all prices are in USD!
these are base prices subject to adjustment depending on the complexity of the commission.
for bulk orders of pieces with sufficient scale, a lower price can be negotiated. this price allows you to use my music for purposes such as background music, but does not indicate a sale of exclusive rights. if you are interested in such a transaction, please reach out.
| scope | per minute rate |
| --- | --- |
| solo piano | 150 |
| per instrument added | 75 |
| add vocal (alto range) | 100 |
| full orchestral | 600 |
terms of service
❌ i reserve the right to decline a commission request.🌿 i reserve the right to use my work (for portfolios, to post online, make merchandise and profit, etc.) unless we have otherwise made an agreement. please credit me wherever you use my work unless you have purchased full rights.❌ do not claim my work as your own, repost without credit, copy it and claim it as your original work, or remove any attribution information. i will never consent to my work being minted as an NFT even with commercial license. i also do not consent to my work being used to train AI.📝 edits and revisions are restricted to two major revisions and three minor revisions per minute of music. major revisions refer to rewriting any sections of the piece. minor revisions are spot edits and tweaks that do not require rewriting.❌ i do not take responsibility for the reference material provided by the client.
how to order
📧 you can contact me via my email [email protected], or DM me on discord @avyary. you can also DM me on instagram, but i may not be able to respond quickly!💸 payment is via paypal, and upfront for commissions $100 and under; however, if you need a payment plan, especially for larger commissions, i am happy to arrange something that works for you! base prices do not include paypal processing fee, which i append separately.📷 i need reference material, the type of commission you want, any specifics regarding format and export, your paypal email, and any other things you want to see in the commission!🎨 reference tracks are very important for me to get a sense of what you want out of your commission! other helpful references include moodboards, storylines, themes, and cultural inspirations if you have a particular type of music you need represented.📅 i will tell you when i will start working on your commission and when you can expect the final product. the finished commission will be shared via google drive as lossless WAV and compressed MP3.💐 if you've made it this far, thank you for considering me as a candidate to bring your ideas to life!with much love,
avy 💚
waitlist
| client name | completion status |
| --- | --- |
| your name could be here! | ooo what cool songs am i gonna make for you? 👀 |
about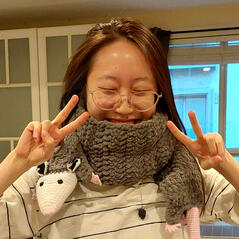 hi, i'm avy! (she/her). i'm a freelance composer, illustrator, pianist, clarinetist, music educator, and gamedev! i'd love to help your ideas come to life. here's a picture of me enjoying a scarf shaped like a possum.
contact
📧 email: [email protected]
💚 discord: @avyary
you can also reach out to me on twitter, instagram, or any other DM (linked below); however, you may not receive a fast response due to their message filtration.